company
Fly Dragon Lighting Equipment Co.,Ltd has been specializing in research & development and manufacture intelligent lighting solutions for entertainment and architecture industries since 1993. the factory located in Huadu Jewelry Town, Guangzhou, China, which own 15,000 ㎡ standardized production workshop and R & D center. The brand is LIGHT SKY.
LIGHT SKY have been awarded by Chinese government as NATIONAL HIGH-TECH ENTERPRISE, GUANGDONG HIGH-GROWTH ENTERPRISE, GUANGDONG TELEVISION STAGE LIGHTING AND SYSTEM ENGINEERING RESEARCH CENTER , GUANZHOU RESEARCH AND DEVELOPMENT INSTITUTION . At same time ,LIGHTSKY obtained first class Qualification Certificate in CHINA STAGE EVENT & PROJECT INDUSTRIAL ORGANIZATION ,and Third class Qualification Certificate of URBAN RODE LIGHTING PROJECT.
The Brand LIGHT SKY has been awarded as GUANGZHOU FAMOUS BRAND honor. with LIGHT SKY's R&D center 's continuous innovation , currently LIGHT SKY own 130 national patents, among these patents , 20 patents are national invention patents , and IP66 moving head fixture has specially awarded as CHINA PATENT EXCELLENCE AWARD
with scientific, professional and standardized enterprise management., LIGHTSKY have got the approval of ISO9001:2015 and ISO14001:2015 . All LIGHT SKY product have passed Certification CE and RoHs., some products have the certificate of ETL . LIGHTSKY's Products have been selling world widely .which applied to :
Chinese television station: CCTV, Lhasa TV, Zhejiang TV, Guangdong TV.
National Events : Eurovision Song Contest 2016 ,The Great Hall of the People, Hangzhou G20 Summit, Latvian100 years anniversary lighting show ,
Theater application : Guangzhou Grand Theater, Rome Central Theater, Germany Freiburg Concert Hall.
Theme Park : Shanghai and USA Disneyland, Guangzhou Chimelong, Shenzhen Window of the World
Music Festival and Carnivals: Tibet Snowton Festival, Russian Alpha Music Festival and other large-scale performances. Sports venues : Beijing Olympics games, the Asian Games in Guangzhou.
Landscape lighting projects : Zhuhai Center Building, the Egyptian Ancient Pyramid, Qingdao Lake in Foshan, Guangzhou International LightingFestival, Sydney Lighting Festival, Tsingtao International Beer Festival etc.
High level banquet halls such as Tongqing Tower and Red Delight;
LIGHT SKY are President unit of GUANGDONG HUNAN CHAMBER OF COMMERCE OF PERFORMING ARTS EQUIPMENT PROFESSIONAL COMMITTEE , Vice-president unit of GUANGDONG PERFORMING ARTS EQUIPMENT INDUSTRY CHAMER OF COMMERCE, the Governing unit of GUANGDONG STAGE ART RESEARCH ASSOCIATION, Senior Adviser of CHINA ILLUMINATION & STAGE FILM & TV STATION PROFESSIONAL COMMITTEE
At same time , LIGHT SKY are the member of GUANGDONG LIONS CLUB BRIGHT SERVICE TEAM and GUANDONG YIXIN CHARITY FOUNDATION ,to give back to the society with practical action .
LIGHT SKY 's corporate culture are PRAGMATISM ,INNOVATION, ENTERPRISING, INTEGRITY ,MUTUAL-SUPPORT , WIN-WIN , CONFIDENCE ,PASSION . and to practice the theory of BE THE NEXT TOP , LIGHTSKY would continue to lead the new trend of professional stage lighting . we sincerely invite you to grow up together.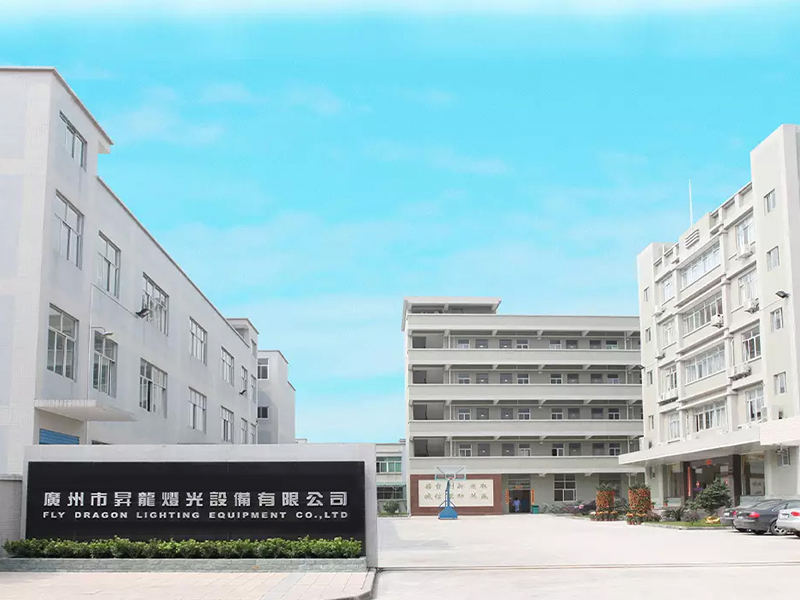 Sticking in the corporate culture of pragmatism, innovation, enterprising, integrity, cooperation, responsibility and win-win, Shenglong lighting will continue to lead the new trend of professional lighting aesthetics, and maintain its position as a global leader in comprehensive service of high-end intelligent lighting with confidence and passion. Shenglong's corporate culture is precious spiritual wealth, the fundamental guarantee to obtain material wealth, and the basic element for stakeholders to build a harmonious enterprise and society.


Pragmatic


Innovative


Enterprising


Honesty


Help each other


Responsibility


Confidence


Passion


Win-win
Long-term strategic planning of Fly Dragon 
Lead the new trend of professional lighting aesthetics. Accelerate the research, introduction and application of high-tech.
Expand the industrial chain around the main business.
Comprehensively carry out multi-level and multi-angle cooperation with clients at home and abroad.
Gradually realize the socialization of enterprise capital to prosper the business.
Realize the social value of the enterprise and the individual value of enterprise colleagues.
Turn LIGHT SKY and Shenglong lighting to be the bright Chinese brands in the international market.
Values
Selfless dedication, pursuit of excellence, value creation, and global reputation.
Concept for talents
Human-oriented, value co-creation and sharing.
Service concept
Realize self-serving by serving customers and the society.
Professional spirit
Love the company as much as you love yourself.
Be the master of the company.
Endure hardships with the company.
Pay attention to work details.
Possess teamwork spirit.
Enjoy in the innovation.
Care for body.
Strive for the most popular person.
Concept to exchange and cooperate with the domestic and international technology
Fly Dragon lighting has been committed to all-round cooperation with domestic and foreign scientific research institutions and universities. It actively carry out various activities of academic and technological exchanges to realize the integration of production, learning, research and application, and to discover and create value.